Akhil Bhartiy Pracharya Sammelan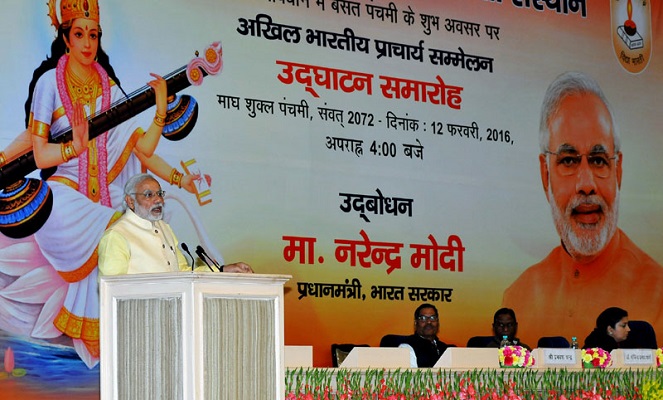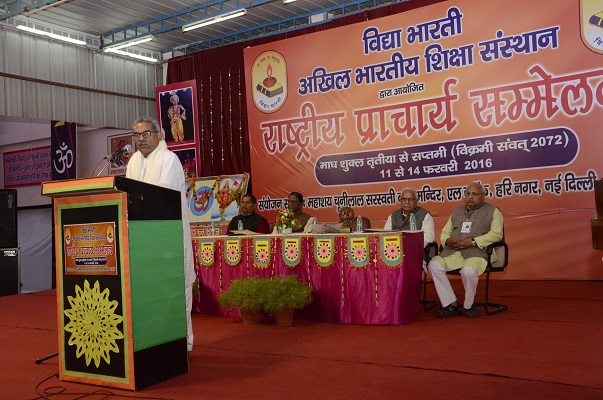 Prime Minister Narendra Modi Friday urged Vidya Bharti run schools to strive for excellence and work towards solving social problems. Addressing a conclave of principals of schools run by Vidya Bharati Akhil Bharatiya Shiksha Sansthan, the Prime Minister said these institutions, despite their growth in numbers, lack the desire to compete with other schools in academics and extra-curricular activities.
"We should focus on how the schools of Vidya Bharati can reach the top. We succeeded in expanding the number of schools but what about quality? Let's make one Vidya Bharati in every state and make it the top school in that state," he said. Vidya Bharati, an educational arm of the RSS, currently runs 12,000 schools across country with 32 lakh students enrolled in them.
Apart from the Prime Minister, HRD Minister Smriti Irani addressed a session on the first day of the four-day meet. More than 1,000 teachers were present during Modi's address. The PM urged teachers and principals to work towards overall development of their students. As an illustration, he asked them to work to prepare sportspersons who could win gold medals at the 2020 Olympics.
Underlining the importance of technology, he asked Vidya Bharati schools to use it to gain knowledge "from wherever it comes". "Distance from science and technology hampers our growth," he said.
He said, "We have never been afraid of getting knowledge which can come from any of the four directions. We should ask ourselves, are our minds open to accept the best of the world?"